Some names become synonymous with a product they sell. You hear the word hamburger, you think McDonald's.
You hear a character in a movie named Harley and you can't help but let think of motorcycles for at least an instant.
In the world of binoculars, the name that summons up that kind of recognition of quality and stimulates that level of brand loyalty Bushnell.
That is the name that picked up Binoculars of the Year honors every year from 2011 to 2014.
The company was founded and named after David Bushnell who graduated from USC with a degree in business and established an import/export company founded upon the concept of trading in low-priced manufactured goods from around the world.
It was while on his honeymoon that Bushnell became fascinated with a pair of binoculars shown him by a Japanese counterpart.
Bushnell Legend Ultra HD Video –

Watch Below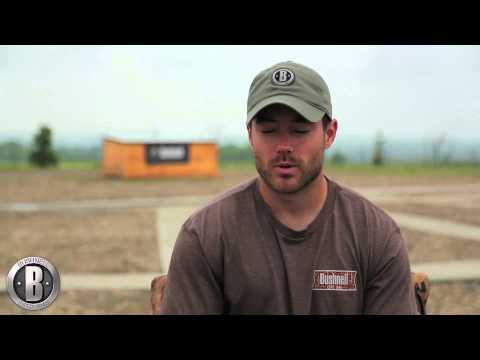 Instantly recognizing that post-World War II Americans were going to be exploring the natural wonders of their country to degree not experienced since the pioneer days.
Bushnell narrowed the focus of his company and revolutionized the binocular industry by making them widely to the average person for the first time ever.
Bushnell Legend Ultra HD Specifications
| | Bushnell Legend Ultra HD 10x36 | Bushnell Legend Ultra HD 8x42 | Bushnell Legend Ultra HD 10x42 |
| --- | --- | --- | --- |
| | | | |
| Size | 10x36 | 8x42 | 10x42 |
| Eye Relief | 14.4 mm | 17.2 mm | 15.2 mm |
| Field of View | 341 ft/1000 yds | 426 ft/1000 yds | 340 ft/1000 yds |
| Close Focus | 6.2 ft | 6.5 ft | 6.5 ft |
| Prism | BaK-4 | BaK-4 | BaK-4 |
| Weight | 20.7 oz | 24.7 oz | 24.7 oz |
| Size Class | Mid-Size | Mid-Size | Standard |
| | READ REVIEWS | READ REVIEWS | READ REVIEWS |
Initial Impressions of Bushnell Binoculars
The initial impression one gets looking at a pair of binoculars made by Bushnell, more than half a century later, is one based on the realization (or the reminder) that binoculars sure have come a long way since those heavy black utterly artless war surplus ones you borrowed from your dad when you were a kid.
The typical Bushnell binoculars you can find on their product page are one of the few items made today that actually resemble a 21st century version of a product imagined by 20th century science fiction filmmakers.
If you were to step back in time and show up at the opera or the ballpark equipped with a pair of diminutive Bushnell Spectator binoculars to bring the stage or field closer, you would likely be accosted by other patrons as the visitor from the future you are.
The same goes for the type of binoculars you would take to the nature trail for birding or bring into the darkest part of the woods for hunting.
Ever notice how the same type of product made today feels flimsier and–yes–more cheaply made than the exact same type of product manufactured in, say, the 1960s?
Even when you know today's model can do so much more than those older versions, you still can't help but feel you're being cheated on the quality somehow, right?
That's another area where Bushnell's binoculars depart from the norm. Those military-style binoculars you used to lug around as a kid almost certainly weighed at least two pounds and may well have exceeded three pounds.
Despite the fact that few of Bushnell's binoculars get anywhere near the two pound mark, they don't feel cheaply manufactured.
Combined with their futuristic design, ergonomic comfort and streamlined casing for packing in the latest advancements in state of the art binocular technology, Bushnell has managed to avoid one of the most common pitfalls of gadgetry innovation.
Bushnell Excursion HD Video –

Watch Below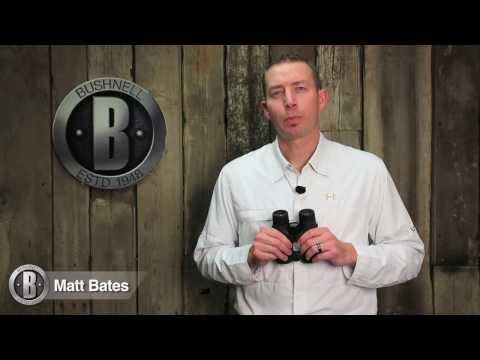 Bushnell Excursion HD Specifications
| | Bushnell Excursion HD 8x42 | Bushnell Excursion HD 10x42 |
| --- | --- | --- |
| | | |
| Size | 8x42 | 10x42 |
| Eye Relief | 15.5 mm | 15.5 mm |
| Field of View | 341 ft/1000 yds | 341 ft/1000 yds |
| Close Focus | 6.5 ft | 6.5 ft |
| Lenses | Fully Multi-coated Optics | Fully Multi-coated Optics |
| Weight | 23.5 oz | 23.5 oz |
| Dimensions | 7 x 6.1 x 3.4 | 7 x 6 x 3.4 |
| | READ REVIEWS | READ REVIEWS |
Bushnell Binocular Models
Never mind the options available for specific models, just the choice of categories can be intimidating if you don't know exactly what type of product you are looking for.
Are you needs going to be covered by Bushnell's Elite line? Can you get by with an E, L or M series binocular from the Legend category or are you going to need to upgrade to something from the Legend Ultra HD option?
Don't run away in panic to the local Army/Navy store to snap up one of those heavy leftovers from the Vietnam War era.
Bushnell is to be commended for delineating in a succinct and precise manner the differences between not only their various binocular categories, but the specific models within those categories.
The categories listed below represent only about half the models manufactured by Bushnell:
Bushnell Elite Binoculars:
Perfect for outdoor use even when the lighting grows dim, the clouds grow dark and the fog gets thick.
Bushnell Excursion HD Binoculars:
Tough and resilient, yet lightweight enough for all that robust use when you need to stay focused on a wide field of vision no matter the weather conditions.
Bushnell Legend Ultra HD Binoculars:
These binoculars have won various industry awards over multiple years. These binoculars have been voted the best binoculars for hunting by all the industry heavyweights.
Bushnell Legacy WP Binoculars:
When your budget for outdoor thrills does not leave enough left over to invest in Bushnell's top of the line models, the rubber grip and waterproof lenses of the Legacy series will keep you outside until you feel you enjoyed every last dollar you spent getting there.
Bushnell H20 Binoculars:
If most of your enjoyment of the great outdoors takes place on the water, choose from the appropriately named H2O models constructed expressly to remain firmly gripped in your hands and out of the water whether fishing from rowboat or sightseeing from a cruise ship.
Bushnell Marine Binoculars:
If you lack of confidence in your own grip is less than your confidence in the H20 line, opt for one of the Marine models. Buy one of these and it won't matter if your binoculars slip right out of your hands.
Hermetically sealed, nitrogen-purged and resistant to the corrosive effects of saltwater. The ideal binocular for seafaring vessels of any type.
Off Trail Binoculars: What is the one thing you are really going to want from a pair of binoculars on the slow trek back from a long hike? That they didn't weigh so much.
Bushnell's Off Trail models fulfill that wish while also providing you with a quality image free from the effects of rain and fog either on the way there or on the way back.
The Spectator Line: Try to remember or imagine (depending on your age) heading to the stadium lugging one of those three pound monsters from back in the day to get close-up views of your favorite players.
By contrast, Bushnell's line of wide field-of-view binoculars specifically geared to spectators of sports and other large-scale events range from just over 9oz to just under two pounds.
Bushnell Elite Binoculars Video –

Watch Below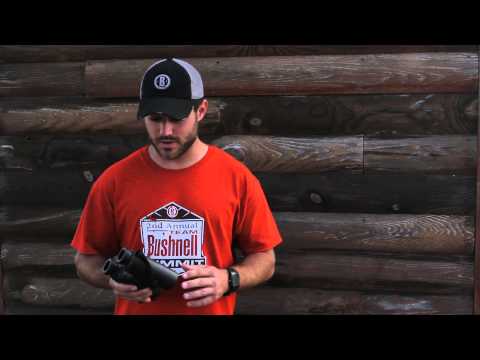 Bushnell Elite Binocular Specifications
| | Bushnell Elite 8x42 | Bushnell Elite 10x42 |
| --- | --- | --- |
| | | |
| Size | 8x42 | 10x42 |
| Eye Relief | 19.5 mm | 15.5 mm |
| Field of View | 330 ft/1000 yds | 314 ft/1000 yds |
| Close Focus | 8 ft | 8 ft |
| Lenses | Fully Multi-Coated & XTR | Fully Multi-Coated & XTR |
| Weight | 25.7 oz | 26.1 oz |
| Dimensions | 8 x 3.5 x 8.5 inches | 7.5 x 6.6 x 3.9 inches |
| | READ REVIEWS | READ REVIEWS |
Eyepieces
For some, the value of a pair of binoculars comes down to one thing: the eyepiece.
If the eyepiece doesn't fit, you are much more likely to quit.
The specifics of Bushnell's eyepieces vary not just from line to model but even from one model to next within that line.
Differentiation may be justified on the basis of the specific intended use or it may be a cost-effective decision.
For instance, half the models that make up the "birding binoculars" in the NatureView line feature a roof prism system in which the eyepiece lines up directly with the lenses.
The other half are constructed with lens offset from the eyepiece characterized by the porro prism system. That ratio roughly applies to the collective entirety of Bushnell's selection of binoculars.
Less common are those models with eyepieces featuring a locking diopter.
This feature allows for the adjustment of either the right or left eyepiece.
If your vision is poorer in one eye than the other, the locking diopter can become be the difference between casual use of binoculars and becoming almost obsessive about never leaving home without them.
Bushnell Marine Binocular Video –

Watch Below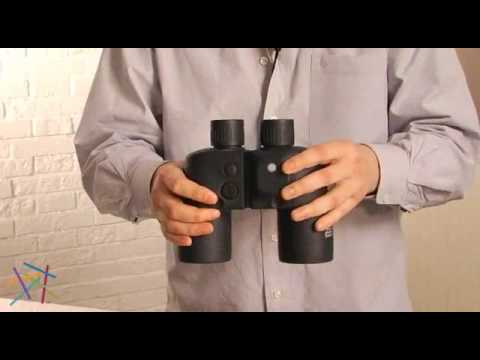 Bushnell Marine Specifications
| | Bushnell Marine 7x50 | Bushnell H20 7x50 |
| --- | --- | --- |
| | | |
| Size | 7x50 | 7x50 |
| Optics System | Fully Multi-coated BaK-4 | Fully Multi-coated BaK-4 |
| Field of View | 367 ft. | 325 ft. |
| Close Focus | 35 | 29.5 |
| Eye Relief | 18 mm | 20 mm |
| Weight | 37 oz. | 34.5 oz. |
| Dimensions | 9.5 x 8.7 x 3.9 inches | 7.4 x 3.2 x 8.2 inches |
| | READ REVIEWS | READ REVIEWS |
Focusing Capabilities
The locking diopter would certainly be a boon to the world of focusing binoculars were it make standard equipment, but even on those models lacking this feature, Bushnell offers a wealth of options when it comes to the job of bringing distant images into sharp relief.
For many of those who have struggled vainly to enjoy all the pleasures that viewing through binoculars can bring because they just can't seem to perfect the art of manipulating the focus, the single most word to look for on the Bushnell site is Permafocus.
Any of Bushnell's line of binoculars that take advantage of this trademarked innovation will remain in perfect focus without any need for adjustment on your part.
Never again experience the disappointment of not being able to see through your binoculars what all those around you see because you just can't quite work that that little focus wheel.
Visual Clarity
The high quality of Bushnell construction ensures a clarity of vision across the entirety of the company' product line that can well be considered the industry standard.
Within that standard, however, are those models taking advantage of Bushnell's exclusive XTR technology that improves clarity exponentially.
The secret to this high definition lies in the 60 layers of coatings applied to each of the model's prisms.
The higher the quality of the coating on those prism, the more light successfully passes through.
The more light that gets through, the clearer the image. Bushnell models with XTR technology enjoy light transmission figures of 90%.
Download My FULL Excel Sheet with over 200 Binoculars
I've compiled an Excel spreadsheet with all the binoculars that Amazon stock. I'm happy to share it with you. As it's Excel you can slice and dice the data however you choose.

Click HERE to download the Excel file.
Low Light Conditions
Your enjoyment of peering at the world through binoculars under less than ideal lighting conditions will be heavily dependent on the line and model you choose, but again Bushnell has positioned itself as a standard-bearer.
Which means if you pick the right model for the conditions you expect to face, you should be able to see things in low light that you wouldn't see using another brand.
Or you could just look for any Bushnell model made with ED Prime Glass.
The ED stands for extra-low dispersion on glass manufactured specifically for the purpose of reducing the kind of fluctuations in color that as it passes through that can significantly inhibit image clarity under low light conditions.
Overall Viewing Experience
Just as your first impression of Bushnell's state of the art binoculars can be colored by the level of your experience using binoculars, so can the overall viewing experience.
Bluntly stated, picking up a pair of this company's top of the line models is akin to never having used binoculars before in your life.
No matter what kind of binoculars you may have had as a kid in the 20th century, you cannot be prepared for the experience of looking through one of Bushnell's binoculars available today.
From the streamlined and sometimes almost weightless tactile experience of holding them in your hands to the stunning clarity of what you see through the lenses to the potential to quite literally drop them into the middle of the ocean and still be able to use them to perfection again two minutes later, Bushnell is definitely the name that means quality.
Durability
You don't have to plunge for the Marine line to be satisfied with the durability of Bushnell binoculars.
Just how ruggedly resistant to accidents and careless use the binoculars eventually turn out to be will depend on the model you choose, of course.
Don't expect to enjoy the quite the same protection against either the elements or clumsiness from those models designed for leisurely birding as you would from the Trophy line geared to the more active pursuit of hunting prey for the kill.
One signal that you are dealing with a pair of binoculars Bushnell has marked for toughness: the protection offered by Dura-Grip rubber.
The Verdict
Sometimes those brand names that become synonymous with a certain product are not exactly universally admired.
After all, even if a million people believe a wrong thing, it is still a wrong thing.
If you gave the issue some thought, you could probably name at least a couple of products that are intricately associated with a single company that you find to be thoroughly lacking in the quality one would expect from such an association.
Bushnell and its binoculars are not very likely to be one of those examples.
Here is a case the where the tie between brand recognition and the actual quality of the product being manufactured is justifiably strong.
If Bushnell only sold binoculars that looked good, felt comfortable and met the expectations required of certain conditions, that would be enough to remain loyal to the brand.
What really sets the company apart and truly justifies long-term loyalty is their commitment to constant innovation and technological advancement.
When a company is not satisfied to rest on its laurels and seeks to improve the consumer experience, that company deserves to be the industry standard by which others are judged.
Bushnell Binoculars Review
Binocs
Constant innovation and technological advancement!
Bushnell have provided high quality optics across the entire range of binoculars for a long time.  Its due to this long term dedication for great innovation that we've given Bushnell our highest ever rating!
More Bushnell Binocular Reviews