Vortex Diamondback 10×42 binoculars are truly surprising gadgets, though "gadget" seems a word too small somehow.
Though it is not only the birdwatchers among us that could appreciate the unique ability to see that binoculars of this caliber bring us.  You can look on as a Bald Eagle, in all of its magnificence, dives for a fish in a salt-water lake.
How cool is that? If you are new to the world of binoculars, or if you are considering an upgrade from the binoculars that you now have, you should consider Vortex Diamondback binoculars.
Vortex Diamondback Binoculars Video Review –
Watch Below
Vortex Diamondback Binoculars Specifications
| | Vortex Diamondback 10×32 | Vortex Diamondback 10×42 | Vortex Diamondback 10×50 |
| --- | --- | --- | --- |
| | | | |
| Size | 10x32 | 10x42 | 10x50 |
| Eye Relief | 10 mm | 16 mm | 19 mm |
| Field of View | 341 ft/1000 yds | 345 ft/1000 yds | 283 ft/1000 yds |
| Close Focus | 5.3 ft | 5 ft | 9 ft |
| Lenses | BAK-4 | BAK-4 | BAK-4 |
| Weight | 18.8 oz | 24.4 oz | 31 oz |
| Dimensions | 4.5" x 5.3" | 5.9" x 5.6" | 6.8" x 5.6" |
| | READ REVIEWS | READ REVIEWS | READ REVIEWS |
What does 10×42 mean?
As you consider buying a pair of binoculars, your first move is to take steps to understand how binoculars are sized – so, when you read 10 x 42, what information are you being given?
The number 10, in this case, means that the object you are looking that – perhaps that red-tailed hawk – is ten times larger than seen with your naked (or eye-glassed eye).
Now, how about the number 42? This is a little trickier to explain. Binoculars have two lenses; one is further away from your eye than the other is; it is called the objective lens. (The objective lens is not the lens that you look through.)
The number 42 would mean that the second lens is 42 millimeters in diameter. Now, what does the size of the objective lens tell you?
Download My FULL Excel Sheet with over 200 Binoculars
I've compiled an Excel spreadsheet with all the binoculars that Amazon stock.  I'm happy to share it with you.  As it's Excel you can slice and dice the data however you choose.

Thanks for sharing! Click HERE to download the Excel file.
A larger objective lens lets more light into the binoculars. Generally speaking, this means that you can see a clearer image, though it depends on what you are trying to see.
The10x42 size is popular among those who are seriously into watching wildlife, whether as a predator or an observer.
Benefits of Vortex Diamondback binoculars
Waterproof
Until you've been out on a ocean-side cliff watching fluffy baby eagles as they lay sleeping in a nest – and the rains come, you cannot fully appreciate how important it is for your binoculars to be sturdily waterproofed. Who wants to pack in it when you are reveling such a visual treat? Not a hiker. Not a photographer. And not a binocular-wearer.
Fog proof
What is the science behind Vortex's fog proofing feature? Oxygen is purged from the barrels of the binoculars and then replaced with argon gas. Internal fogging of binoculars used to happen when temperatures dropped abruptly; argon gas does not fog up like oxygen in said circumstances. (Oxygen, we love to breathe you in, but we don't want you fogging up the innards of our binoculars.)
Rubber
Do you know what makes rubber such a sought-after material in binoculars and cameras? It is easy to hold on to in any conditions; come rain, snow, sleet or hail. Think about it. We grip on to rubber on our bicycle handles, on our pliers and even on our fancier pens. You really don't want to drop your binoculars, even if they are as sturdy as those made by Vortex.
Comfortable viewing
Whether you are using your binoculars for bird watching, to track an oncoming winter storm or to help you hunt, you want them to feel comfortable against your eyes. Vortex Diamondback binoculars have adjustable eyepieces, so that you get the fit you need.
Easy focusing
Some binoculars have you focus each barrel individually, you can focus these binoculars with a central tool, meaning less fussing about as that Eastern Coyote wanders into your sight. Or a black bear if you are tramping along a little-worn trail in Maine.
So you see differently from each eye?
If you have better vision in your right eye or vice versa, Vortex binoculars has you covered. You can adjust the binoculars to suit both of your eyes easily.
Tripods?
If you are an amateur photographer you will be wondering if you can use a tripod with Vortex binoculars. You can, though you do have to buy a special adaptor in order to do so. Tripods can remove the risk of binocular shake. What is binocular shake? Holding a binocular with human hands for a long time can result in an unsteady image caused by instability.
Reviews: rants or raves?
That Vortex Diamondback binoculars bring nifty features and stability is indisputable. Let's delve a little deeper and see what online reviewers have to say about this product. Do they rant or do they rave?
opticplanet.com shows 9 reviews of these binoculars on their Website, with an average rating of 4.9 out 5. Hunters of deer and elk and birdwatchers alike extol the virtues of durability, toughness and clarity of images.
Over at opticsreviewer.com, we found a solid review with kudos given to the roof design of pyramid shape, the comfortable neck strap, the rubber that is easy to clutch when rain falls.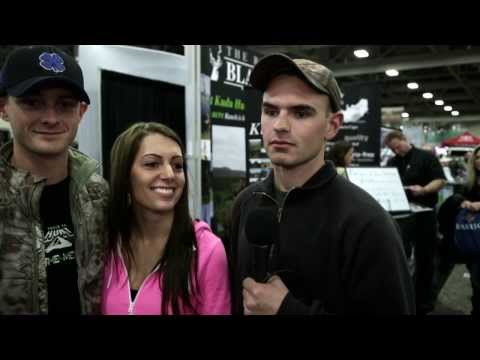 A review from backcountrychronicles.com also sings the praises of these binoculars, tipping its electronic hat to their visibility, portability and especially to the warranty that comes along with them at the time of purchase. (We all like to know that a manufacturer stands behind its products.)
To close out our round of up salient reviews we turn to Amazon.com where 29 customers reviewed the binoculars in question for an average of 5 out of 5 stars. Reviewers point to clarity of vision, portability, an easy grip and more.
Our review round up showed a positive response to the owners of the practical viewers; practically a round of applause.
 Pricing
The Vortex Diamondback binoculars of the size 10 x 42 bring all of the power you need at a deductive price. At the time of writing this article, you could pick up a pair of these worthy binoculars at Amazon.com for only USD $220.00 with free shipping thrown in. Binoculars.com is also listing the binoculars in question at USD $229.00 and throwing in free shipping.
Vortex Diamondback Binoculars Review
Binocs
Excellent binocs at an afforadable price!!
If you love the great outdoors, if you miss it when you are not in it, Vortex Diamondback binoculars are something you must have.
In conclusion
A pair of worthy binoculars can change how you experience the natural world. Imagine being able to zoom in on a flock of Bohemian Waxwings as they settle on an old apple tree in the spring.
Or watching a American White rabbit as she hops along a briar patch (yes, they actually do this.) Or turning your binocular-clad upwards to take a much closer look at the night sky on a summer's eve.
If you love the great outdoors, if you miss it when you are not in it, Vortex Diamondback binoculars are something you must have. You owe it to yourself.
If you have a trusting friend who has a pair of Vortex binoculars, ask if you can take them out for a spin. (Hey, you'll be super careful with them.)
The likelihood is that you be impressed – and that there will be a neatly wrapped package of binoculars on their way to your front doorstep before you can say " Is that a Black-bellied Whistling Duck or the Fulvous?"